API Nitin Koyalwar
By Dheeraj Fartode:
SOME people make "service to people" their goal in life and work towards it with a focused mindset. They always stand out from the crowd with their noble intentions. Assistant Inspector of Police (API) Nitin Koyalwar is one such person who is dedicated to their goal. While he was a cop, API Koyalwar encountered many missing complaints which completely discouraged him as there was hardly any mechanism to trace people. But turning negativity into positive action, he decided to create a mobile app to solve this problem. After exerting efforts for more than three years and spending thousands of rupees from his own pocket, API Koyalwar has created the "Police Club of India" app. The Android-based application is supposed to help the user including police and citizens to find missing persons, stolen vehicles, missing pets, missing bags or cell phones.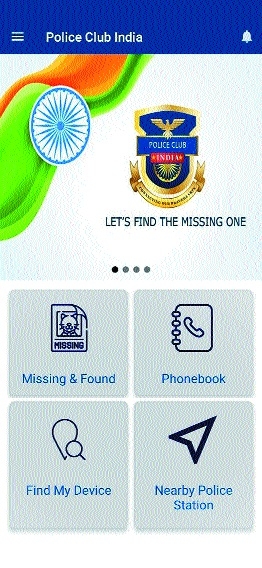 It also has a telephone directory of all police stations in the country, said API Koyalwar, who is attached to Kalamna Police Station, while interacting with "The Hitavada". After downloading the app from Google Playstore, one needs to register to get free access to the app. The basic idea behind the app is that most police officers would use the app and upload the missing person's information to the app. Likewise, the police will act on missing complaints registered by citizens on the application. The 'Kaki' officer said that if the person registers a missing complaint on the app and marks the relevant police station, the app will send an alert to the police station within seconds. This way, police can identify missing people, Koyalwar said.
"More than 25,000 people go missing every year in India. Police come across many unidentified bodies every year and it is difficult for investigators to identify the body without any identity," Koyalwar said. User can make a phone call to any police station through the app. Normally, it is difficult even for police personnel to obtain the telephone number of a distant police station. Vehicle theft recording, cell phone theft recording facilities are also available on the app. "It also has a 'find my device' feature which would help family members track their loved ones in real time," API Koyalwar said. The app is expected to be put on playstore for public use starting this month.