The NBK mobile banking application allows the transfer of student allowances
By Léandra Monteiro
22 October 2021
Banking application
Digital payments
Kuwait
National Bank of Kuwait (NBK) is focused on continuously updating the NBK Mobile Banking app, adding more services allowing customers to complete all their transactions anytime, anywhere.
In this context, the National Bank of Kuwait recently added several exceptional services to the application, the latest of which allows the transfer of student allowances, without the need to go to the branch, using NBK Mobile Banking and NBK Online Banking .
In line with its strategy of digitizing key banking transactions, it has enabled customers to apply for a loan or credit card, open bank accounts and deposits, update their contact information electronically, all of this. using its Mobile Banking application.
In addition, to enable customers to manage their accounts in a secure and convenient way, the bank has introduced NBK push notifications, allowing them to receive instant alerts 24/7, whether indoors or at outside of Kuwait once the service is activated by selecting "Subscribe to Notifications" from the application menu.
In addition, in line with its commitment to provide the most advanced digital payment solutions to its customers, the bank has added numerous mobile payment services including Samsung Pay, introduced in Kuwait, allowing customers to link their cards to Samsung smartphones. . The NBK Mobile Banking app also offers various digital payment solutions for paying bills and monthly obligations, in addition to money transfers through the app, and NBK Quick Pay, whose limit has been increased to 3,000 KD per day and 10,000 KD per month.
Commenting on the continuous updates introduced on the NBK Mobile Banking app, Hala Al Shoaibi, Head of Digital Service Quality Management at the National Bank of Kuwait, said: "We are committed to updating the app. NBK Mobile Banking 24/7, to help us provide a full spectrum of digital banking services that meet the needs of our customers of all ages and segments, and enable them to complete their transactions quickly and easily, at any time, anywhere.
"We promise our customers more services and updates that help enrich their banking experience, capitalizing on our enormous technological infrastructure that supports our delivery of best-in-class digital services, in particular through the NBK Mobile Banking App," whose services we are always striving to update "Al-Shoaibi added.
Al-Shoaibi pointed out that the National Bank of Kuwait is keen to encourage customers to opt for and use digital channels for all their transactions and payments. The NBK Mobile Banking app is available in Arabic and English.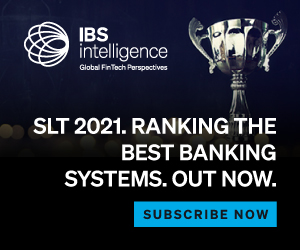 Previous article
Al Ansari Exchange Uses RippleNet Cloud To Enable Cross-Border Remittances
Read more
Next article
Amun Launches PECO Index Token Offering Exposure To Top Polygon Projects
Read more