Kenyans will resume paying to transfer money from their bank accounts to mobile money wallets if the Central Bank of Kenya approves a request from lenders.
The banks have asked the CBK to reinstate the applicable transfer fees, ending a freeze order intended to protect Kenyans from the effects of the Covid-19 pandemic.
Lenders, in their petition, argue that ending the charge freeze will see them increase non-interest income.
CBK Governor Patrick Njoroge at the MPC conference in May. PHOTO: TWITTER
Bankers hope their prayer to return to full transaction fees and the elimination of reduced fees will be heard and that the changes will be put in place by the end of the year.
"Customers are further digitizing their transactions. We are working with the CBK to obtain fees and commissions on these transactions, "said the managing director of one of the commercial banks.
However, he added that the charges would not revert to pre-pandemic rates. Before the relief period, the transfer fees charged by banks varied between Ksh30 and Ksh197.
As a result of the transaction cost freeze, banks report losing millions in revenue due to free transfers between them and mobile money wallets.
One bank said it lost Ksh 120 million per month.
Fee waivers were introduced in mid-March last year alongside mobile money transfers of Ksh1,000 and below to protect Kenyans during the pandemic.
Mobile money transfers for amounts below the Ksh 1,000 cap were reinstated in April of this year, however.
In addition, the CBK has increased the limits for mobile money transactions from Ksh 150,000 per day to Ksh 300,000.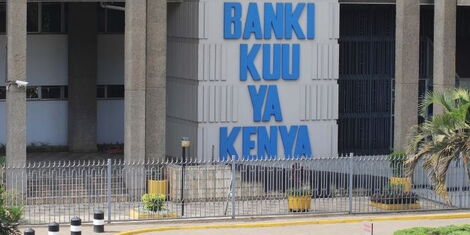 The Central Bank of Kenya
Kenyans.co.ke